Why Invest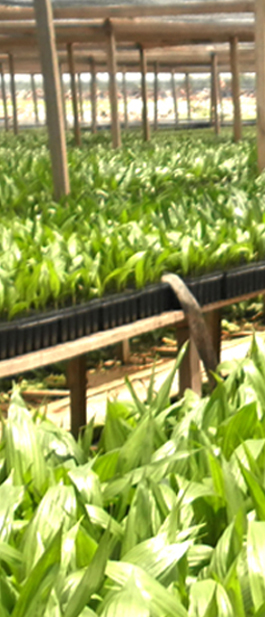 Find out why is GAGS the Right Investment for You and Your Family:
Why invest in GAGS?
GAGS is the Safest and Most Sustainable Regulated investment Product in Malaysia
GAGS is a suitable alternative investment for those who would like to diversify their investment portfolio. Unlike investing in the share market, GAGS is an investment directly into an oil palm plantation and you will enjoy the full potential of an oil palm plantation without any of the hassle of plantation management.
GAGS is an investment into the oil palm industry
The palm oil industry is one of the key industries of Malaysia today, and for good reason: Palm oil is the most heavily consumed edible oil in the world. Over 50 million tonnes of palm oil is consumed globally each year, and as the world population grows, this figure will only increase. Furthermore, palm oil is by far the most efficient oil seed crop in the world. The same amount of oil palm plantation land can produce up to 10 times more oil than its closest competitors. Given that palm oil is so versatile and is found is so many diverse and different ranges of products, it is no wonder that many of the largest companies in Malaysia are either predominantly operating in, or have begun expanding into, the oil palm sector. It is also no coincidence that these companies have great cash-flows from the proceeds generated by the plantations. By investing in GAGS, you too will enjoy the steady stream of returns associated with the oil palm industry.
GAGS is an investment in land based asset
GAGS is not only an investment that yields steady and lucrative cash flow returns, but it also represents an investment in a land that is planted full with oil palms. After enjoying 20 years of returns, you will also get to participate in the potential capital appreciation of the land upon maturity of the scheme. The plantation will be sold and the proceeds from the sale of plantation land will be distributed proportionately back to you. Given that land valuations are constantly increasing every year, GAGS is therefore a unique investment opportunity that is not just a yield play, but also has great upside on your initial investment.
Higher returns compared to other investment products such as FD or savings plan
When compared to savings rates in Fixed Deposits or any other saving plans offered by financial institutions, GAGS is not-only low risk, but also offers you a substantially higher passive income returns.